Squid skirt patterns #111-224 Page 3/5
Osprey Squid skirts using TSR resin +UV.
Osprey Squid with UV pigment creates a special colour effect when in water.
Osprey squid using TSR mix, improved the durability ( will not becomes brittle) when exposed to sun light over a period of time
Osprey skirt is available in 400 color patterns..
Patterns is valid for any squid skirt /octopus model.
Color patterns Pg1 Pg2 Pg3 Pg4 Pg5 Laser patterns
Select and clikc on thumbnails to enlarge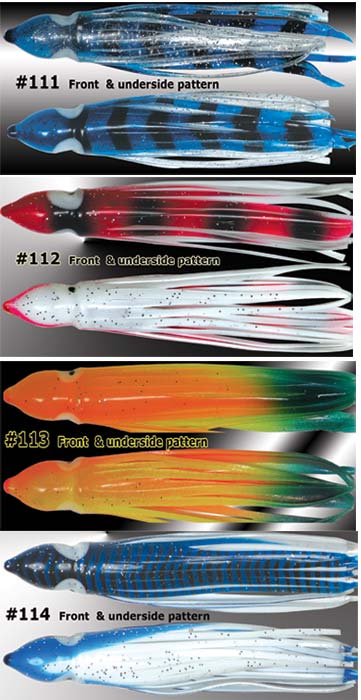 Patterns is valid for any squid skirt /octopus model.
Color patterns Pg1 Pg2 Pg3 Pg4 Pg5 Laser patterns