Squid skirt patterns #469-1194- Page 5/5

Osprey Squid skirt using TSR resin +UV.
Osprey Squid skirt with UV pigment creates a special colour effect when in water.
Osprey squid skirt using TSR mix, improved the durability ( will not becomes brittle) when exposed to sun light over a period of time
Osprey squid skirt is available in 400 color patterns..
Patterns is valid for any squid skirt /octopus model.
Color patterns Pg1 Pg2 Pg3 Pg4 Pg5 Laser patterns
click thumbnails to enlarge image on respective squid skirt color pattern

Select and click on thumbnails to enlarge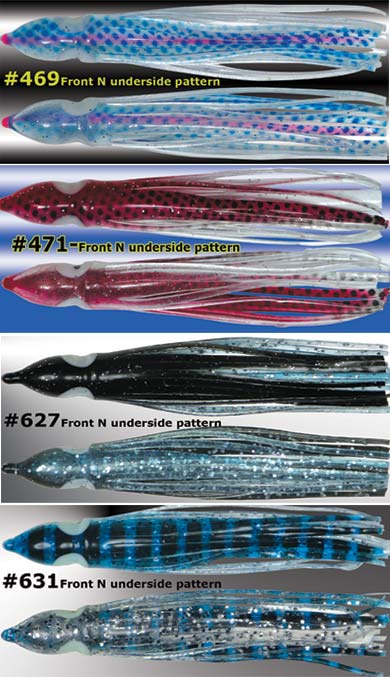 Patterns is valid for any squid skirt /octopus model.
Color patterns Pg1 Pg2 Pg3 Pg4 Pg5 Laser patterns